LittleOne
It'll be a game about farming, and using a vacuum to do so.
0.07:
Storage silos, to store and remove items.
Basic upgrades (unfinished)

Few minor edits

Mostly it is jut a test of some of the mechanics. You can grow some spheres (fruit) and collect it, but not much else.
Install instructions
Unzip an click the exe, should just run.
If you get stuck, press T

Comments
Log in with itch.io to leave a comment.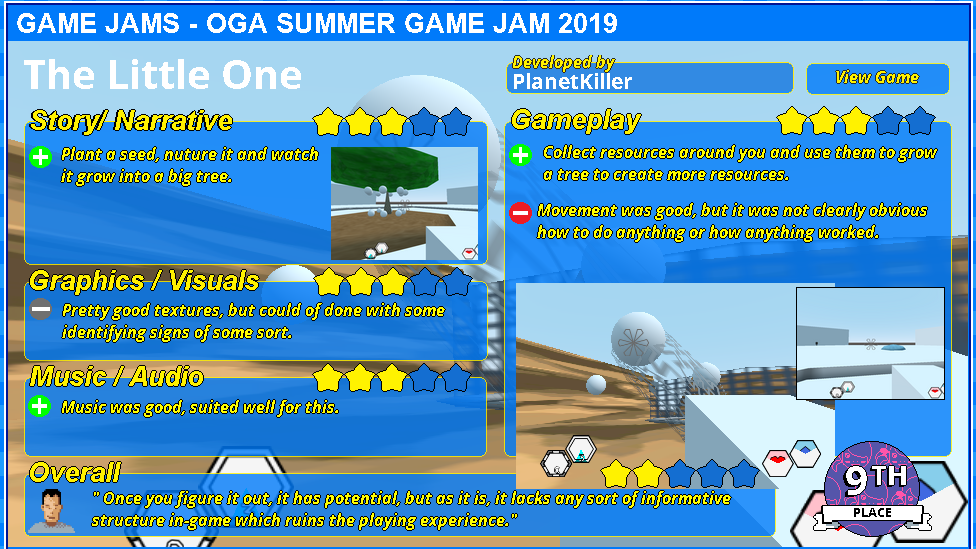 You Ranked 9th in the Jam. Great effort, Thanks for your participation! hope to see you next year. :)